The Boss, Walker's Hot Takes
Written by Walker Sayen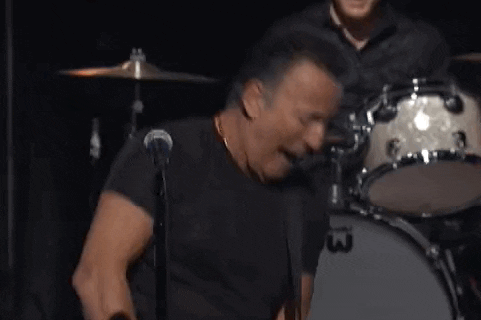 It's a very hard thing to narrow a decade down to a "best of" list. There have been over a hundred movies I've seen and loved that have come out over the last 10 years (it's kinda gross to admit I've seen that much; I need to find a better hobby I know). But making top ten lists is fun, well in this case a top 15 list made of 16 films because I'm a cheater.
Even though it is an annoying habit of movie nerds to make top 10 lists it is also a way to help define oneself in a particular moment in time. A list is an attempt to reflect what I hold dear about storytelling and what I think are the most powerful elements of movies.
You might notice that I pick a lot of stories that are either very personal, almost quasi autobiographical dramas like Lady Bird and 20th Century Women, or magical-realist fables like Beast of the Southern Wild or Take Shelter. I think this is because those are the aspects of movies that compel me the most and so I feel I want to express this aspect of myself when thinking about the 2010's in film.
Looking at anyones list of favorite movies is like a glimpse into how that person defines themselves.
Compare my list with Chandler's (which is filled with movies I also love but didn't include on my list) and if you know us they both make a lot of sense for who we are as people beyond just what movies we like but what we value in the movies we like. We are what we eat, or in this case what we like to watch.
So making a list takes awhile because each choice seems to represent how I define my taste. That sounds pretentious I know but it's true. I want to make sure I represent a broad range of what I like, so I feel I have to include something that ticks each box. How can I not include an animation, a documentary, and a rom-com when those are genres that I love so much too.
So regardless if I'll feel the same way about any of these movies when I look back in another 10 years, at this moment in time, at the close of this decade that was defined by the end of high school, college, and the beginning of adulthood these are the movies I have chosen.
Of the Decade...
1. Before Midnight
2. Beginners/ 20th Century Women
3. Inside Llewyn Davis
4. Lady bird
5. beasts of the southern wild
6. Her
7. Get Out
8. Marriage story
9. The Tree of Life
10. Take Shelter
11. Parasite
12. Swiss Army Man
13. Free Solo
14. The Breadwinner
15. Bridesmaids